Warm Spaces
We've published a new dataset showing Warm and Welcoming Spaces in and around Calderdale along with links to regional and national directories of Warm Spaces provided by Open Innovations and Warm Welcome UK.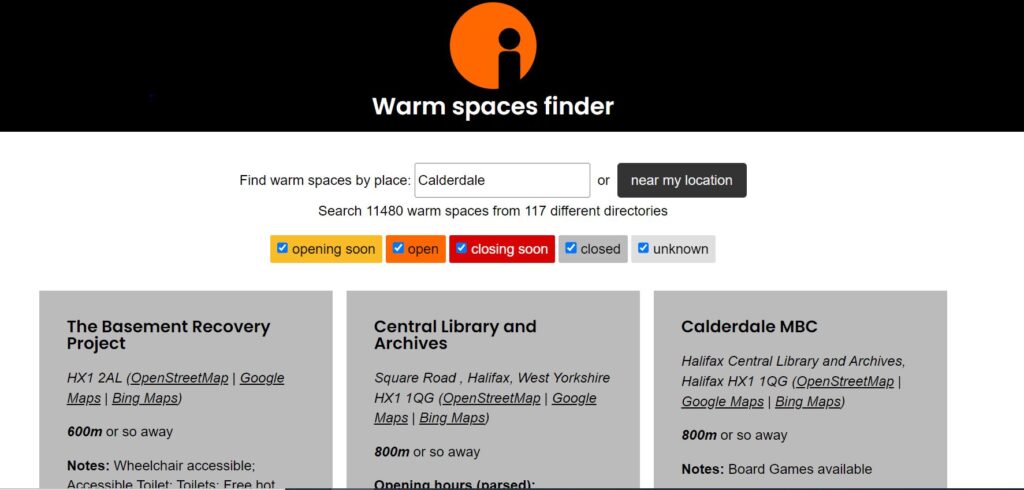 The Open Innovations Warm Spaces Finder pulls together a number of directories from different groups and organisations. It also allows you to search for a warm spaces by location or near to you. If you know of a directory not included you can also let them know.
Warm Welcome UK also have a Find a Space tool and interactive map that details the registered organisations that have opened or are opening up free, warm, welcoming spaces for the public over this winter across the UK.