Performance Report and Dashboard
Our 2021/22 Corporate Performance Report has four main areas of focus:
• Secondary School Attendance
• Placement Stability and Wellbeing of Children Looked After
• Safeguarding Referrals
• Smoking at Delivery
Our annual performance report also shows how the Council is performing against our 100 key performance indicators and when compared to other councils. We treat a selection of these as super key performance indicators, as they have the biggest impact on the people of Calderdale and are aligned to our priorities. For the last 12 months across our 19 super key performance indicators nearly 60% are ranked within the 1st and 2nd quartile.
For more information, also see press release – A year of challenges and strong performance
We also consider some key indicators of success which will help us to understand and measure our progress against Vision2024 for Calderdale.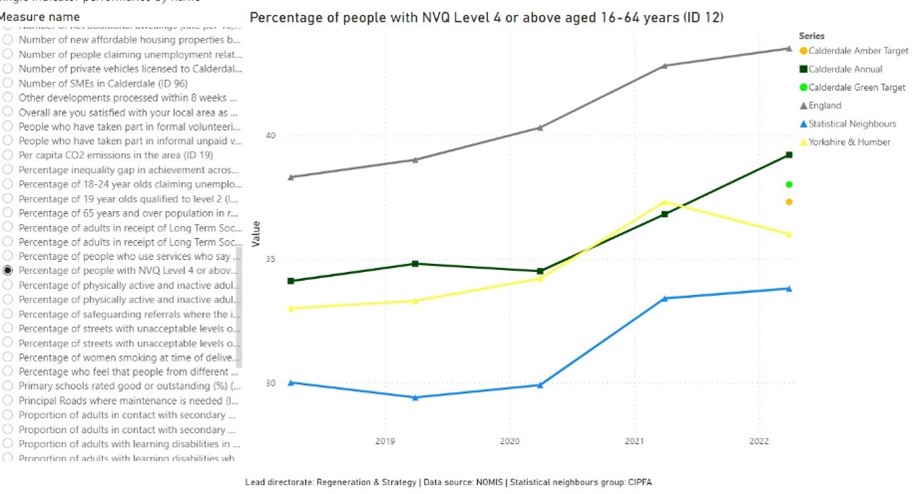 Information about how the Council is performing is available all year round here on Calderdale DataWorks through our recently upgraded and improved interactive performance dashboard, quarterly performance reports and over 280 open datasets available to be viewed and explored. The dashboard enables you to filter the data by corporate priority or theme, vision theme and individual indicator showing historical and comparator data and performance against targets.